Please note that some of the pictures here come from activities now lost due to austerity cuts. Others have been under threat of closure.
READ latest edition of Fair Play for Children News HERE
____________________________________
The Government has announced a Review

into statutory guidance for Local Authorities on providing youth services (

https://www.gov.uk/government/news/review-launched-into-statutory-guidance-for-local-authorities-on-providing-youth-services) which will supercede the current advice which was created in 2012, before the austerity period which has seen huge swathes of youth provision, directly-provided by local authorities, or by voluntary and community groups devastated, began to show its greatest effect.
That provision is part of DUTIES in law required of Local Education Authorities under The Education Act 1996, modified by the 2006 Education & Training Act. The relevant sections of that Act are s508 and s507(b) but there is also s507a. The former sets out duties on LEAs re 13+age group, the latter per u-13's. The current Statutory Guidance affects s507b only, it was not deemed necessary, it would seem, to have Statutory Guidance re the younger age group ....
Read here Fair Play's Publication on those duties and the SG:
http://www.fairplayforchildren.net/pdf/1363944956.pdf
What is abundantly clear to Fair Play is that, whilst the current law is very specific about what every LEA should be ensuring is provided, either by itself or (with) others, it is a glaring fact that many if not most LEAs now are FAILING to provide what is required by law, both for u-13s and 13+.
A key issue will be the effect of austerity, but to be honest, many LEAs failed very significantly especially re the younger age group. But we identify also another key factor, that of failure to monitor performance by LEAs by the lead Department. That used to be Education, it is now Culture Media & Sport. The Act simply fails to provide for this in specific terms.
So a first Priority for Fair Play is for the current Act to be amended to meet the deficiency, we would suggest a three-year cycle, staggered between LEAs to enable DCMS to manage the task.
Looking at the Act, it is also the case that in S507b there is real emphasis on consulting young people, not to do so is a ground for legal challenge, and a young disabled person successfully had an LEAs budget declared unlawful because of lack of meaningful consultation, though he got not specific relief because it was then in the past. FPfC would want to see that understanding clearly extended to all children and young people, and that the new SG which should apply to s508 and S507a as well as s507b MUST make that requirement very plain indeed, and that the triennial reporting above should focus on that.
Though the UN Convention on the Rights of the Child is not part of our domestic law (surely it should be, please note, it is in Wales), it has been cited in law and case law as the basis for minimum standards in in legal system (Children Acts 1989/2004 etc).
Article 31, known as the Right to Play, is Fair Play's bedrock. Our second Priority is that it should also be cited in the SG similarly, and reference made to the UN General Assembly General Comment no 17 (re Article 31) which is a quasi-legal document for guidance for public authorities and was drawn up with help from the IPA (International Play Association),
http://docstore.ohchr.org/SelfServices/FilesHandler.ashx?enc=6QkG1d%2FPPRiCAqhKb7yhsqIkirKQZLK2M58RF%2F5F0vFw58qKy0NsTuVUIOzAukKtwGqGgFkAgArTuTdZZUuSZObAaHCoPsdppxu9L6un29TyD4Jyrk0F22kRyLCMeCVm
Fair Play urges MPs, Councillors, Council Officers etc to be aware of the importance of this document.
Article 31 has two sections, one making a general right for play, rest, recreation but 31.2 is much more specific in that it presents a requirement on public authorities to ensure equality re access to culture etc, and this is not stated to be between children but a general equality. When LEAs, Councils, Governments etc make cultural and recreational provision and expenditure, we are entitled to demand that this observes that provision.
One specific model re recreation and culture is the government subvention of Sport and the Arts via two national institutions whose funding streams very often are employed to encourage innovative and core funding by local authorities etc. Our third Priority, therefore is such a fund aimed at Article 31 achievement - indeed, call it The Article 31 Fund, this is an aim (if not the exact name) of FPfC since 1986, we are patient, do catch up soon .... The SG should make reference to that Fund and its opportunities for Partnership.
That last word is also implicit in the Act in s508(3), 507a and b. There is emphasis on seeking delivery via the Voluntary and Community Sector, many playschemes developed, likewise youth clubs, from that Sector, and it has been both the backbone and innovator in the field at large. That imagination, innovation, drive, commitment has fueled youth and play work. The era when that Sector bore the brunt and unfair burden of cuts has to end, the SG should make it crystal that the triennial period will examine the extent and progress in this matter, seeking answers concerning resource deployment,
Fair Play has made it a mission that society and government at all levels should regard play and youth provision/work as a Continuum of Opportunity where there is coordinated effort to ensure that the age-need requirements of children and young people are at the focus of provision, based not on mass-grouping but on individual children's needs.
We need to ensure, for example, that children can move from younger-age provision based on their development needs, and that such provision is recognised as the pre-requisite for youth-age provision. The days should vanish where Junior Clubs were run without funding support, very often on the voluntary effort of Youth Workers. Again, another issue for the new SG.
Is there need for new legislation as some have advocated, often in a rather telling ignorance of the current law. That law sets out a duty to provide, not just a Youth Service, but for all ages of children and young people up to 18 (and beyond re SEND etc). New law takes time to draft and to progress to implementation. Before that stage, Fair Play for Children says that we need to make this very detailed existing law work, making changes in amendments if necessary, but beefing up the Statutory Guidance regime, extending it to s508 and 507b, one amendment being the three yearly Review mechanism.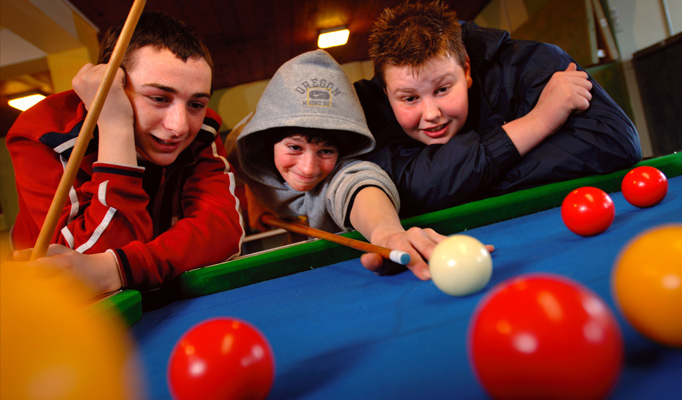 Looking at 507b, we also would want to see removal of the phrase "so far as is practicable" from clause 1 of S507b. This provides a let-out, no other legislation says to councils "ok chaps, if you jolly well can, please", and the next 2 sub-clauses are very important indeed because they create a test of SUFFICIENCY of provision both for "educational" and "recreational" "leisure time activities" such that this must apply not to mass population but to individual need.
This article provides the response of Fair Play for Children to the Consultation. It is focused on the current law, and is aimed at securing Compliance, Review and Partnership.
for the Child's Right to Play
www.fairplayforchildren.net